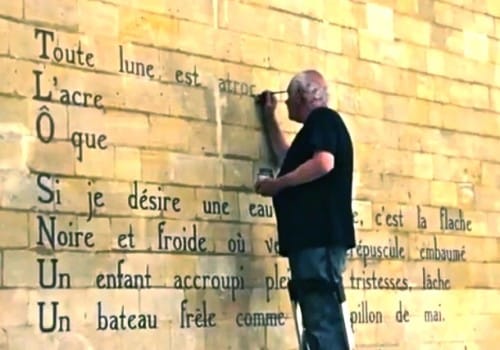 18 Mar

Voyage en poésie : Le bateau ivre (extrait) de Arthur Rimbaud.

Et dès lors, je me suis baigné dans le Poème
De la Mer, infusé d'astres, et lactescent,
Dévorant les azurs verts ; où, flottaison blême
Et ravie, un noyé pensif parfois descend ;

Où, teignant tout à coup les bleuités, délires
Et rhythmes lents sous les rutilements du jour,
Plus fortes que l'alcool, plus vastes que nos lyres,
Fermentent les rousseurs amères de l'amour !

Je sais les cieux crevant en éclairs, et les trombes
Et les ressacs et les courants : je sais le soir,
L'Aube exaltée ainsi qu'un peuple de colombes,
Et j'ai vu quelquefois ce que l'homme a cru voir !

J'ai vu le soleil bas, taché d'horreurs mystiques,
Illuminant de longs figements violets,
Pareils à des acteurs de drames très antiques
Les flots roulant au loin leurs frissons de volets !

J'ai rêvé la nuit verte aux neiges éblouies,
Baiser montant aux yeux des mers avec lenteurs,
La circulation des sèves inouïes,
Et l'éveil jaune et bleu des phosphores chanteurs !
Journey in poetry
From Cerise to Saint-Eustache, the common trait is that of listening: these two places are one listening to the neighbourhood and the other listening to the Word; each in its own way is listening to life and its language. Now, here and there, do the ears take the time to get off the beaten track of words and the relationship we have with them? To do this, to question our relationship with language - whether it be that of men or that of God - and to renew our listening, the year 2019-2020 has been placed under the sign of poetry, which is perhaps of all literary genres the one that best invites us to experience the intimate and the distant, to question the categories that form the basis of our relationship with others, with things and their truth.
Programmation du Voyage en poésie : www.saint-eustache.org/voyage-en-poesie-programmation
Visuel : Ce poème mural de 300 m2 a été réalisé par le peintre calligraphe hollandais Jan Willem Bruins, rue Férou – 75006.