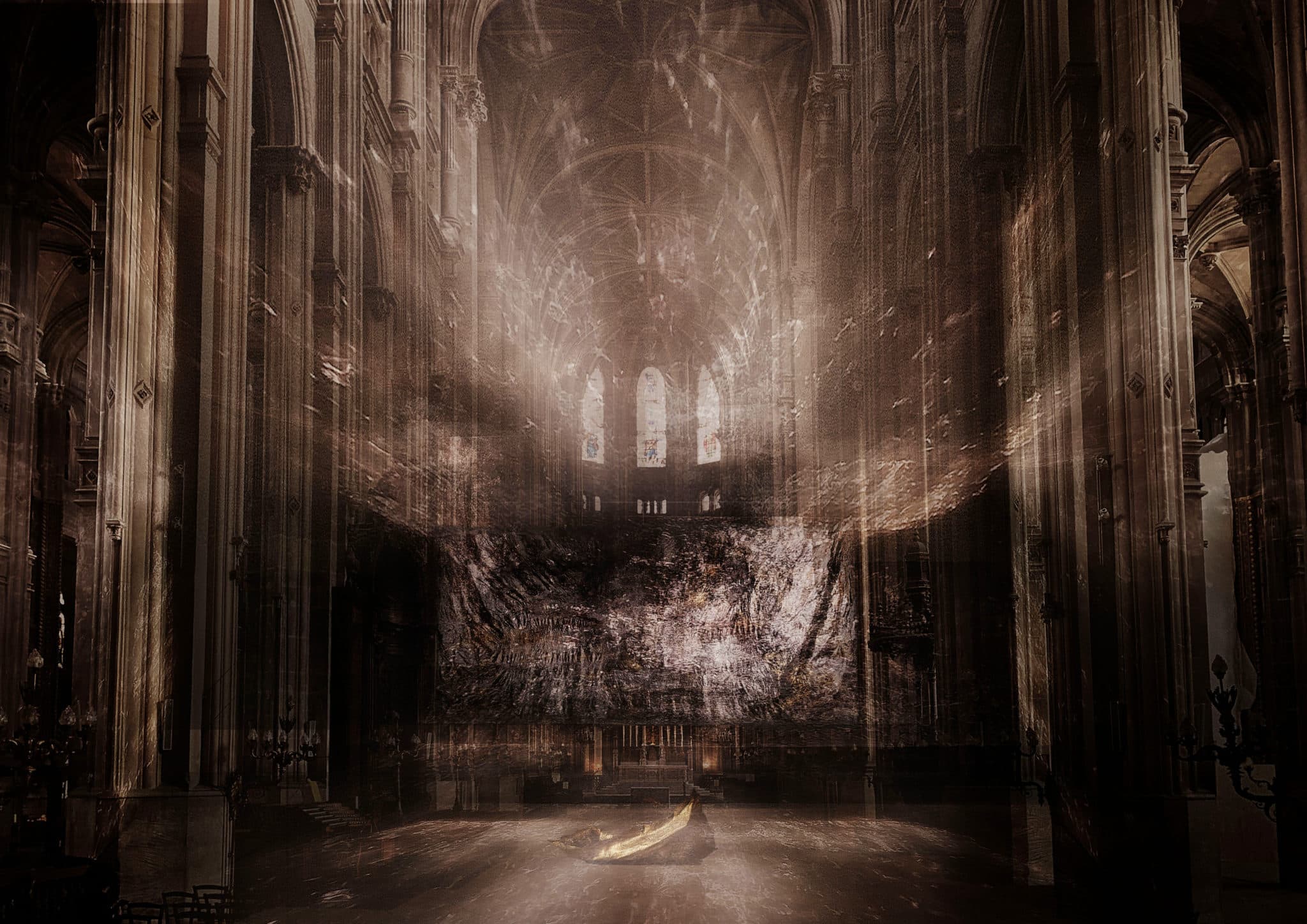 05 Oct

#NuitBlanche : Evi KELLER [Performance/Matière/Lumière]

Il y a sans doute erreur à croire qu'une œuvre d'art est là pour représenter. L'œuvre d'art ne représente pas, elle agit. Pour elle, être à l'œuvre ne signifie rien d'autre que de simplement être elle-même. L'artiste se met au service de cette « mise en œuvre ». Il interroge la matière, écoute ce qui est à l'origine, entrevoit ce qui demande à demeurer dans l'obscurité ou à venir à la lumière. Evi Keller remplit pleinement ce service. Elle est une artiste.
Bienvenue à vous qui entrez dans l'église de Saint-Eustache pour cette Nuit Blanche 2019. Nous sommes heureux de vous accueillir dans ce lieu de beauté et de paix.

Yves Trocheris, prêtre de l'Oratoire, curé de Saint-Eustache.

In an initiation ritual, Evi Keller invites the audience to live a founding experience. A true world work, whose components are gradually revealed, the Performance/Material/Light confronts us with the origin of creation, taken in its most radical sense; when everything was still only fusions, flows, concretions of materials, luminous fulgurances. More than a simple installation, here the "lightnings cross the darkness of the mists of time", to use Schelling's formula. Evi Keller's art magically reconnects with natural forces, the romanticization of the world, dear to Novalis, the union of the known and the unknown, the finite and the infinite, the visible and the invisible: "This is how we find the original meaning. »

Olivier Schefer, écrivain et philosophe, spécialiste du romantisme allemand et de l'œuvre théorique de Novalis.