All year round, More than twenty volunteers Take turns daily, from 10am to 6.30 pm, to welcome parishioners and visitors, to answer the various questions, to direct to a qualified interlocutor.
Recognizable to its badge, each welcoming is available to put as humanly as possible to listen to the needs, to the permanence of reception. In addition, the entire reception team is mobilized for major parish, liturgical and cultural events.
From Monday to Saturday from 10am to 12.30 and from 1.30 pm to 6.30 pm,
Sundays from 9.30 am to 1pm and from 4pm to 7pm.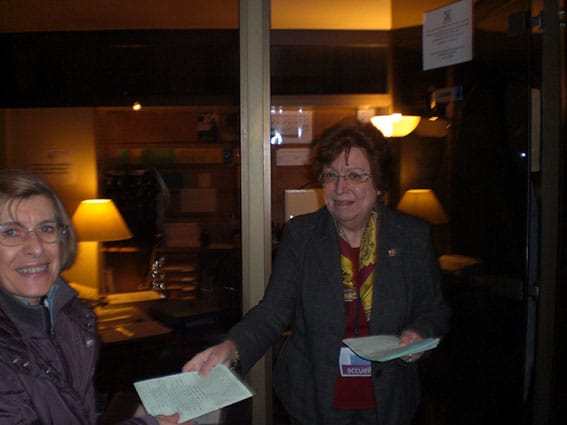 Parochial information/tourist information/audioguides/candles/postcards.
Located near the church choir.

Contact: accueil@saint-eustache.org
Monday to Saturday from 3:30 pm to 5:30 pm
A priest receives you for a time of listening or for the Sacrament of Reconciliation.
Saint-Vincent-de-Paul chapel.