All year round, more than twenty volunteers se relaient quotidiennement, de 10h à 18h30, pour accueillir paroissiens et visiteurs, répondre aux questions diverses, orienter vers un interlocuteur qualifié.
Reconnaissable à son badge, chaque accueillant est disponible pour se mettre le plus humainement possible à l'écoute des besoins, à la permanence d'accueil. De plus, toute l'équipe d'accueil se mobilise pour les grands événements paroissiaux, liturgiques et culturels.
du lundi au samedi de 10h à 12h30 et de 13h30 à 18h30,
on Sundays from 9:30 to 13:00 and from 16:00 to 19:00.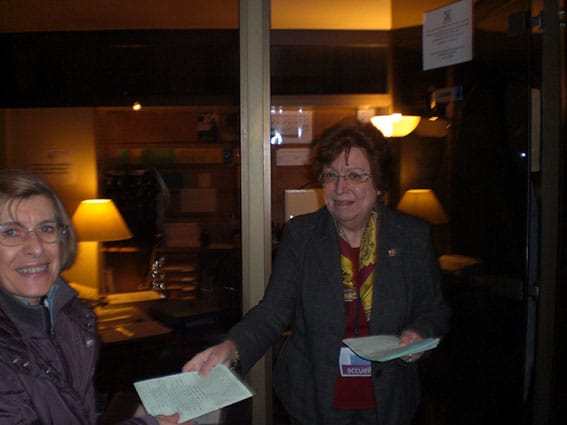 Parish information / tourist information / audio guides / candles / postcards.
Located near the church choir.

Contact: accueil@saint-eustache.org
Monday to Saturday from 3:30 pm to 5:30 pm
Un prêtre vous reçoit pour un temps d'écoute ou pour le sacrement de réconciliation.
Saint-Vincent-de-Paul Chapel.