Saint Vincent de Paul Conference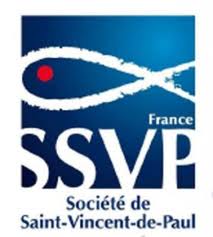 To make practical services, to carry out some errands, to accompany a medical visit: These are some of the missions fulfilled by the fifteen members of the conference Saint-Vincent-de-Paul to people who are often elderly and alone.
The most important thing is to listen to those who live in the Silence of their solitude, and who want to talk about their worries as their joys.
Contact: Jean - Pierre Duquesne – luceclaude@noos.fr – 06 03 61 82 54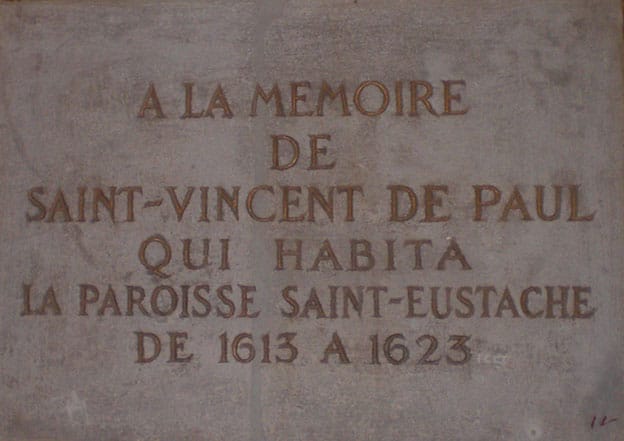 And for History,...
It should be recalled that Saint Vincent de Paul resided, as the plaque opposite, recalls, on the territory of the parish from 1613 to 1623, while he was tutor of the family of Gondi. A chapel was dedicated to him in 1803.
Let's keep the link
The Association Visitors Saint-Eustache And The St. Vincent de Paul Conference are now pursuing a new common goal: Keep the link With the parishioners of Saint-Eustache away for family reasons, health, mobility or any other constraint.
You are A regular from Saint-Eustache and you think you have to be away in the medium or long term?
You know One or more people who are unable to attend Saint-Eustache but would like to stay connected with their community.
Tell us. The parish and our associations will take over.
Vous pouvez télécharger le formulaire "Gardons le lien" en cliquant ici. It will allow us to resume contact. Please fill it in and return it to the church reception or send it by mail to Saint-Eustache parish, 2 impasse Saint-Eustache – 75001 Paris.